People were mad when Alexander Gustafsson was yanked from his main event fight against Gegard Mousasi, which was expected to headline UFC on FUEL TV 9 this Saturday (April 6, 2013) at the Ericsson Globe Arena in Stockholm, Sweden.
Perhaps none madder than UFC President Dana White.
The fiery Las Vegas fight boss slammed the decision to yank "The Mauler" -- ultimately made by the Swedish MMA Federation -- as one of the "worst he's ever seen." In fact, he tweeted his own pic of the lanky light heavyweight to show how much healing progress he's made since last Thursday.
This pic was taken of Gustafsson today and u can't even see the cut!!! Worst decision I have EVER seen to pull fight http://t.co/u5YwsxA0Pf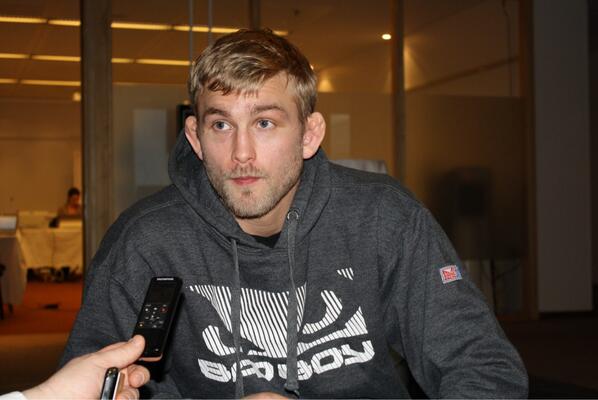 Of course, sewing a wound shut (see the before pic here) doesn't make it any less dangerous for Gustafsson should he get popped in the eyelid, something Mousasi promised to do if the towering Swede indeed made it into the cage on fright night.
Instead, he'll have to settle for Ilir Latifi (more on that here).
U mad?
Get the latest gear