Sometimes, a close call can also be a wake-up call.
Ultimate Fighting Championship (UFC) Light Heavyweight Champion Jon Jones, widely-considered the best 205-pound fighter on the planet as well as one of the top pound-for-pound combatants in mixed martial arts (MMA), has identified a "weakness" in his overall game.
Now, he wants to eliminate it.
Jones was nearly submitted by Vitor Belfort, who surprised him with a first-round armbar in the UFC 152 main event last year in Toronto. "Bones" wasn't broken, but he suffered enough damage in his mangled wing prior to escaping that perhaps it prompted him to work on his jiu-jitsu.
Who ya' gonna call?
Conveniently enough, there just so happens to be a Gracie Barra gym not far from where he already trains in Albuquerque, New Mexico, and Jones attended his first class "humble and ready to learn," while also referring to himself as a "white belt."
I'm excited to stop neglecting my weakness #Jujitsu#Whitebelt#Growthhttp://t.co/C30GTOBIh9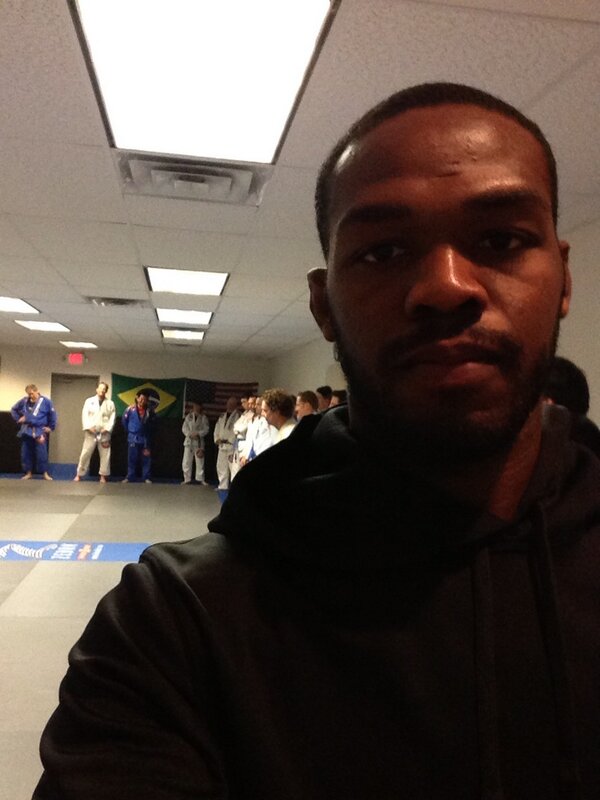 By the way, that "white belt" has five submission wins inside the Octagon, including his keylock over "The Phenom."
Better safe than sorry, I suppose, as there's a very real chance that Jones could end up on his back when he takes on Chael Sonnen, a decorated wrestler, at the UFC 159 pay-per-view (PPV) event on April 27, 2013, from the Prudential Center in Newark, New Jersey.
Not coincidentally, "The American Gangster" has been submitted in eight of his 12 defeats.
Get the latest gear