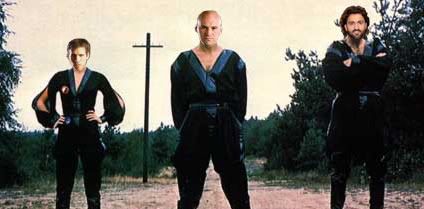 ÂÂ
We've all heard Dana White promote the UFC as the fastest growing sport in the world, but now he's got the numbers to back it up.
From UFC.com:
In addition to scoring the cover of Sports Illustrated, the UFC and its UFC 71 event topped the Yahoo! Buzz Overall Sports list today. The term "UFC" ranked as number one, and "UFC 71" ranked at number nine, and "Chuck Liddell" ranked at number 16.ÂÂ

The UFC also topped an ESPN Poll taken over Memorial Weekend asking sports fans which sporting event they were most excited about. The results placed UFC as number one, with 32 percent of the nation answering "UFC 71: Liddell vs. Jackson."ÂÂ

Below UFC 71 and ranking second was the NBA Conference Finals at 30 percent, followed by the Stanley Cup Finals game at 14 percent, the Indianapolis 500 at 13 percent and the Nextel Series Cup at Charlotte at 11 percent.

The UFC also broke records of its own, scoring the most web site traffic in history on ufc.com. The site enjoyed over 5.7 million page impressions on Sunday, May 27 – one day after UFC 71 – marking the highest traffic to ufc.com for a single day ever.
As a UFC fan and UFCmania columnist, words cannot express how happy news like this makes me. While I don't base our sport's merit on the opinion of popular culture, mainstream acceptance means better fighters, better paydays, and more events in my backyard.
Relish these days folks, you're watching history in the making.
Guys like Chuck Liddell and Randy Couture, whether you love them or hate them, will someday be remembered as pioneers in the sport of mixed martial arts.
Legends like Shamrock and Gracie may have built this house, but present-day warriors like Liddell and Couture were the guys who welcomed us to the neighborhood.
Get the latest gear