'It's time to kick ass and eat bubblegum... and i'm all out of gum". - Duke Nukem
Welcome to TrashTalkTwitterThursday 2.
*Thursday
The MMAMania.com comment section is like a soapopera. An online "Days of our lives" with neverending drama, trolling, feuds, beefs and anal. Lot's of anal.
But it doesn't stop there. No. Maniacs have been representing quite magnanimously in the land of 140 characters also known as Twitter.
This segment, brought to you by everyone's favorite Belgiumuffdiver: Gogo, is here to highlight all the festivities that you may have missed in case you don't have a twitter account.
Here we go:
@szanpan @Jonnyboy_6969 I can't say a word? Wtf are you talking about? Haha! I'll tell Gogo to stand you up again.

— OilCheck (@Oil_Check) November 16, 2013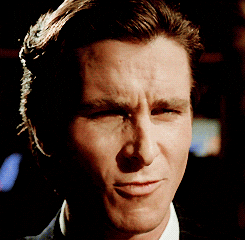 Another day, another block for Oilcheck.
Cory. The man, the myth, the legend. Let's pay tribute to the finest and fairest MMAMania moderator the internet has ever seen:
snapper'd right in the ping pongs

— Cory (@KrmtDfrog) May 3, 2013
UTAH KOOBOH THE SMILING SNAPPER #krucked

— Cory (@KrmtDfrog) May 3, 2013
@LiverKickdotcom oontz oontz oontz oontz oontz oontz oontz oontz oontz oontz oontz oontz oontz oontz

— Cory (@KrmtDfrog) May 3, 2013
donde es la banyo

— Cory (@KrmtDfrog) May 3, 2013
Yo I need to start a blog on the incredibly DUMB shit home depot customers say. DOUBLE SIDED GLUE? WTF?!

— Cory (@KrmtDfrog) April 13, 2013
fuck yu

— Cory (@KrmtDfrog) April 3, 2013
Ah, there's nothing like taking some random tweets from the world's most heavy sacked moderator and taking them out of context for comedic effect, knowing full and well that you're going to get your ass banned.
Fuck it, that's why they call me Gogo and not just... Go. (Hey, I just met you, and this is crazy, but I still want to have your babies Braiterdawg, so call me... maybe)
Who knew that Ryan Bader is on the cutting edge of self-pleasure and masturbation techniques?
One good thing about my arm being completely numb is I can give myself an amazing "stranger"

— Ryan Bader (@ryanbader) December 13, 2013
Plainview is not impressed.
@ryanbader No offense, but you're awful.

— Plainview (@PlainviewJones) December 7, 2013
Speaking of boners:
Bonergate @MMARoasted bedroom eyes, it's go time... pic.twitter.com/pOXzOEXb37

— William Campuzano (@willcampuzano) December 9, 2013
(backstory: UFC Flyweight Will Campuzano was a little under the spell of the #pettiseffect (or maybe the pressure of making his UFC return after going 0-2 during his first stint with the promotion in 2010-11) during his weigh-in stare down with Sergio Pettis at UFC 167 and got a little frisky)
Will is a good sport. Never tried to deny it and completely owned up to it like a man. Here's are some interactions between him and the maniac twitter crew:
Follow Will Campuzano or i'll fucking kill you.
Really though, he is a great guy and in my opinion a prime candidate for perhaps a second UFC resident maniac, right next to Isaac Vallie-Flagg. (eat shit BE with your puny-ass Ben Saunders and Josh Samman, no disrespect to either fighters though)
Will follows back and frequently interacts with his fans:
@heyholetsgogopl haha man thankyou for all the laughs. #funbus

— William Campuzano (@willcampuzano) December 12, 2013
lol, Jonnyboy6969 in da house. #gloryholing
@WinslowOfficial You're by far the greatest ref of all time. #GOAT pic.twitter.com/HLiWyBSgri

— Jonnyboy (@Jonnyboy_6969) November 27, 2013
@GeorgesStPierre The world is yours Champ. pic.twitter.com/fgcHO0TQcC

— Jonnyboy (@Jonnyboy_6969) November 22, 2013
@PerEvens @Oil_Check pic.twitter.com/ifydtlqdfU

— Jonnyboy (@Jonnyboy_6969) November 20, 2013
That last guy was kinda hot.
The Oilcheck homoshop craze is an epidemic, no... homodemic! Violentmike joins the ranks of homoshop/gloryholers:
Excuse me @BrittneyPalmer , did you ever blow his whistle, baby??? pic.twitter.com/MqkzJJjwwn

— Violent Mike (@ViolentMike) December 18, 2013
(backstory: Kenny Florian's nickname is Ken Flo. Flo Rida is a "rapper" with a smash shit song called "Whistle" where he begs for blowjobs... smh, judge for yourself)
Flo Rida - Whistle [Official Video] (via TheWarnerSound)
Someone said asshots? Be careful for what you wish for:
@mgrumanLB83 @Oil_Check ass shot? No probs! pic.twitter.com/aeb0e7hCP5

— nunya bizness (@Fat_Daddy_Doobs) November 26, 2013
WarMachine: he does alpha male shit. He also legally changed his name from Jon Koppenhaver to WarMachine.
My dick=horny..

— War Machine (@WarMachine170) December 19, 2013
No matter how sore, no matter how tired...I've never been too sore/tired to turn down an all night fuck fest...lol @AlphaMaleShit

— War Machine (@WarMachine170) December 19, 2013
If "douchebag" means: I'm in great shape, can kick your ass, can get the baddest females, follow/live my dream...well THEN I guess I am one.

— War Machine (@WarMachine170) December 18, 2013
I actually HATE seeing fat bitches with gorgeous faces, pisses me off, they deserve death! Waste of talent..

— War Machine (@WarMachine170) December 18, 2013
Really wish I could just walk around with a Samurai sword on my back like Blade and just lop off random gross motherfucker's heads off!

— War Machine (@WarMachine170) December 17, 2013
Despite him blocking me on twitter, i'm not ashamed to say that I find Jon, sorry Warmachine genuinely entertaining. And not even in a "haha, thank god i'm not that guy. What a trainwreck" way, No, he genuinely cracks me up. He does whatever and whomever the fuck he wants and gets away with it. I can't say I respect him, can't say I admire him, can't say I want to be like him...
Let's just say, he knows who he is and sticks to the script no matter what the consequences of his often dumbass action are. Something less than 1% of any of us can say about themselves, and that I do admire. A lot.
Follow Warmachine. (and unblock me, you stupid fucking subhuman piece of shit, die!)
Alright, you sexy hunks. This was the second installment of quadruple T: TrashTalkTwitterThursday.
And remember, 4 eyes are better than 2. And a 100 eyes are better than 4, meaning... if you see a tweet that was funny, moving, revolting or touching (point out on the doll where it happened and we'll get to the bottom of it...lol, bottom) post it in the comment section below.
Twitter is gigantic and I could use all the help I can get to make sure everybody that's worthy of props, get their props.
Also, if you're not on twitter yet, make a account and post your handle in the comments below. Maniacs have been delivering a Brown Pride 10 round beatdown on the twittersphere for the last couple of months. The more the merrier, baby. ;-)
If you are already on twitter, we probably already follow each other. If not, post your handle below in the comment section. Some twitter users don't use their mania screenname on there and I (and other maniacs) have no clue who you are on twitter.
Ok, I hope you enjoyed this shit and stay tuned for the next episode of TrashTalkTwitterThursday.
I love all of you. Xoxo
Especially you, Julianna Peña.
@PerEvens how much? :D #letmeknow

— Julianna Peña (@VenezuelanVixen) September 22, 2013
(backstory: There was an episode on Tuf18 where Peña couldn't stop talking in a terrible english accent, pissing everyone off. Follow her, she doesn't take herself seriously and was pretty cool about my obnoxious tweet)