It was requested in a previous fanpost on Jack's writing that I or another writer (or anyone, honestly) do a link to Jack's pieces, since they're some of the best analysis out there. As I follow him on Facebook, I saw this in my feed this morning, saw this wasn't a post yet and here we are.
Floyd Mayweather is a divisive figure, particularly in the mixed martial arts community.
On one level, no other boxer's image has benefited so much through inactivity and hand-picking opponents on the occasions that he does fight.The man essentially out-waited the pressure for a fight with Manny Pacquiao, missing out on a huge pay day and removing the prospect of the only boxing match that casual fans actually care about in the process.
On the other hand, Mayweather is truly a scientific boxing master-he has one of the best punches-connected-to-punches-received ratios in boxing history and is always a technical marvel, if sometimes a chore to watch.
While the idea of Floyd Mayweather partaking in an MMA fight has been thrown around before, and is of course stupid-because he is making real money for his boxing matches-there are certainly some aspects of Floyd Mayweather's style which are worth studying for every fighter hoping to wrestle or strike in MMA.
The purpose of this article is not to add to the growing pile of over-analysed fantasy fights, but to briefly examine why Floyd Mayweather's particular style might be especially well-suited to MMA if placed on a fighter with a well-rounded game.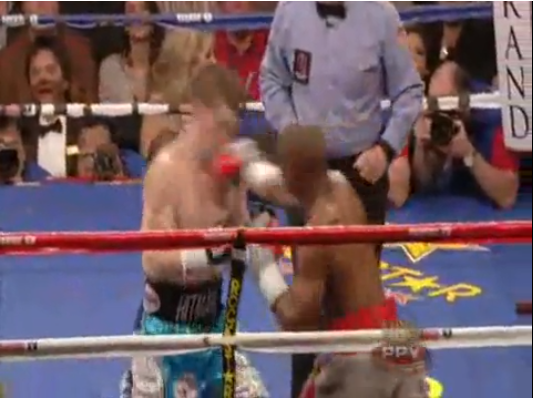 Mayweather connects a hard right lead.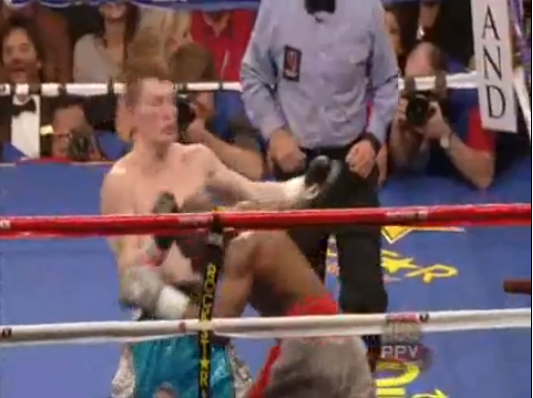 Mayweather immediately dives in and underhooks Ricky's lead arm. From here he clinches and prevents a retaliation.
Click here to read the whole article, which discusses his punch-and-clinch technique, usage of power hand leads and the body jab among other points.