With G.I.B's touching post yesterday and his priorities in the right place he's taking tonight to enjoy every last second he can with his daughter. Hope you have a good one brother. So as I did the same last night my daughter turned 2 yesterday it got me thinking. After reading everyones post I did a little manic math and came to the conclusion. Us manics+love for mma+kids= future manics. They learn everything from us and in my case dora the explore but if we do the math ull see all the manics of the future in front of our eyes. So without further ado I'd like to introduce to u (Amillia) ms mini sombrero. So come on guys and gals lets see your future manics.
the 1st night i ever got to hold her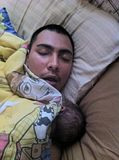 yeah thats my toy story blanket and what. night shift and a full time dad wore me out. if you didnt notice the babys there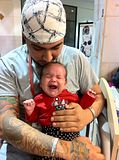 shes mad cause we just pierced her ears.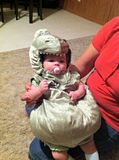 yeah 1st holloween and she was a dinosaur. Rex to be exact TOY STORY FTW!!!
her 1st photo shoot.
1st xmas eve just couldnt hold on till santa got here.
she wanned a horse and got bullseye. yeah toy story again and thats my bro
winter time with grampa
my little monster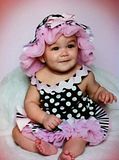 movie star
yeah shes giving ya the stink face
she told the daushand fuck you this my bed and my bisquit
1st b-day
bring it winter shes ready
i guess she wants to go with me to work
2nd b-day