Maniacs,
I saw the latest episode of MMA LIve in where Jackson's Mixed Martial Arts was featured. Commentary was given about how Jackson & Winklejohn took a "scientific approach" to MMA. Opponents were dissected and game plans were formulated in order to obtain a victory. I really enjoyed the piece and found myself nodding in agreement with the philosophy.
And then I saw the Guida - Maynard match :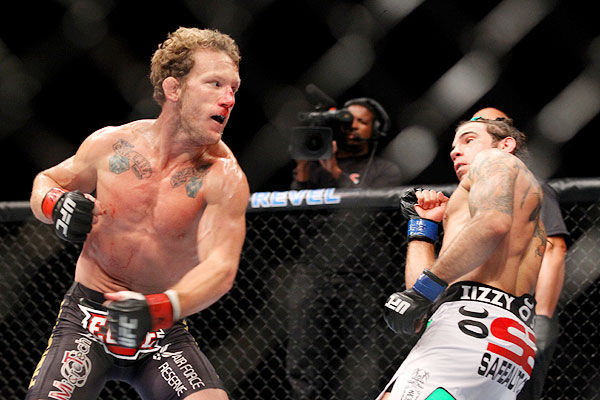 Thankfully, the "points" tactics of Guida's camp went unrewarded as Maynard got the split decision.
Which leads us to yet another discussion of game planning for points vs. direct fighting.
I admire Edgar - so I admit that I am a hypocrite here. I am also a GSP fan - so ditto on that scenario as well.
Is it a manner of the intent?
For example, Guida had no intention of ever trying to finish the fight. That was obvious. Maynard, on the other hand, tried to directly engage and force an outcome of some kind.
What do you think?
Vote below.