Maniacs,
Time to discuss possible locations for the 2012 Mania Trip.
1st was in Philly for Florian - Penn
2nd was in Montreal for Rua - Machida 2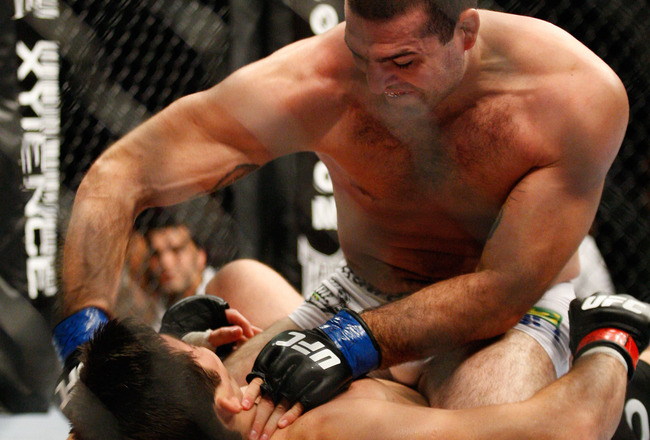 3rd was in Las Vegas for Penn - Diaz
I had a blast on meeting other Maniacs for each and every event. Let's keep the tradition rolling for 2012 -
Here is an early candidate:
Event: UFC on FOX 3: "Diaz vs. Miller"
Date: Sat., May 5, 2012, at 8 p.m. ET on FOX
Location: IZOD Center in East Rutherford, NJ
Main Event:
155 lbs.: Nate Diaz vs. Jim Miller
Current fight card and rumors:
265 lbs.: Pat Barry vs. Lavar Johnson
125 lbs.: John Dodson vs. Darren Uyenoyama
170 lbs.: Dennis Hallman vs. Anthony Ferguson
185 lbs.: Mike Massenzio vs. Karlos Vemola
125 lbs.: Louis Gaudinot vs. John Lineker
===============================================================================
Another candidate was just announced:
Christian Petersen - Getty ImagesMore photos »
over 1 year ago: LOS ANGELES, CA - JUNE 03: A general exterior view of the Staples Center is seen prior to Game One of the 2010 NBA Finals between the Boston Celtics and the Los Angeles Lakers at Staples Center on June 3, 2010 in Los Angeles, California. NOTE TO USER: User expressly acknowledges and agrees that, by downloading and/or using this Photograph, user is consenting to the terms and conditions of the Getty Images License Agreement (Photo by Christian Petersen/Getty Images)
Ultimate Fighting Championship (UFC) tonight revealed the date and location for its fourth mixed martial arts (MMA) event on network television.
UFC on Fox 4 will be held at the Staples Center in Los Angeles, Calif., on Aug. 4, 2012. No potential main event or under card matches are known at this time.
UFC debuted on FOX back in Nov. 2011, pitting its heavyweight champion, Cain Velasquez, against number one contender, Junior dos Santos. It took dos Santos just 64 seconds to flatten the American Kickboxing Academy (AKA)-trained fighter and take the championship belt back to Brazil.
Looking to avoid the one-minute disasterpiece, UFC on Fox 2 offered up three televised fights, two of which -- Chael Sonnen vs. Michael Bisping andRashad Evans vs. Phil Davis -- determined number one division contenders. Still, most fans came away unimpressed with three ordinary decisions, sitting through nearly 60 minutes of average action.
UFC on Fox 3, meanwhile, is still under construction. However, it features a main event between Nate Diaz vs. Jim Miller that will likely determine the next lightweight contender. It is scheduled to take place at the IZOD Center in East Rutherford, N.J., on May 5, 2012.
UFC and FOX recently inked a landmark deal to deliver up to four MMA events each year, meaning that UFC on Fox 5 could still take place before the 2012 fight campaign comes to a close.
Stay tuned.
===============================================================================
Another possibility was just to keep it in Las Vegas.
Remember, this trip is for any Maniac in the community. You don't have to be a "regular" or have any other special "status." You just have to like MMA and be a cool, down to earth person.
+++++Disclaimer +++++
*No Kimbo Slice fans are allowed.*
Please leave suggestions in the comments section below.