What happens when mixed martial arts (MMA) news breaks?
It tears across the world of social media like wild fire, and yesterday's announcement that Strikeforce Women's Bantamweight Champion Ronda Rousey was bound for Ultimate Fighting Championship (UFC) was about as big as it gets.
Seems like everyone has an opinion on it, too.
Our good friends over at MMA Fighting compiled a list of Twitter reactions to the news that "Rowdy" was abandoning her sinking ship, which will disappear under the tides of combat sports shortly after January 12, 2013 in Oklahoma, where Showtime is expected to broadcast its final Strikeforce event.
Here's what some of the pros are saying about the move.
"@ltw0303: I just hope this is good news for all of WMMA..not just Ronda" it's a giant step for ALL of us when one of us succeeds
With this news @RondaRousey officially becomes a pioneer. I assume another big signing will come soon for the @ufc and Ronda.
Now we're going to have a lot of girls saying that they train that UFC stuff. #awesome
Futura campeã do UFC! Future UFC champion ' http://t.co/YYZhEQy8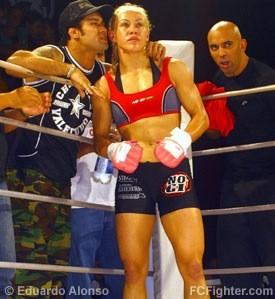 See more here. You can also see UFC President Dana White's reaction, as well as the reaction (and subsequent signing) from Miesha Tate by clicking here and here.
We've heard the pros reactions, now let's hear yours. Good or bad thing for MMA?