This go-round we will again be switching up the tournament format.  Unlike the LW thru MW divisions, there really isn't  a clear cut, dominant world beater in the Light Heavyweight class.  Since Chuck Liddell ruled the division from 2004 - 2006, the LHW championship has essentially been a revolving door, as no one has managed to successfully defend the title more than 1 time (Machida will be the next to have that opportunity).  For that reason, I have included the current LHW Champion Lyoto "The Dragon" Machida in this tournament.
We will poll each fight individually, for 1 day, beginning with opening round Match #1.  MMA Mania has the most knowledgeable MMA online community, so please feel free to post your pick in the comments along with your analysis of how you see the fights breaking down.  Hopefully this will give us something to do on slow news days.
***NOTE***  In the event of a tie, a randomly selected Maniac will act as the tie breaker.  That Maniac will be the 1st person to write a comment in the post thread.  So if you are the 1st to post a comment, make sure to include which fighter you voted for!!!!
1   L. Machida
16 K. Jardine
Match1                        1  L. Machida
                                         QF1                  Winner QF1
Match 2                       9  R. Franklin
8   F. Griffin                                       
9   R. Franklin                                                                                                      
                                                                   Semi-Final 1
5    R. Evans                                                                 
12  R. Bader                                                                    
Match 3                       5  R. Evans                             
                                        QF2                    Winner QF2
Match 4                       4 Q. Jackson                                
4   Q. Jackson                                                                 
13  L. Cane                                                                   
                                                                                                    Tournament Championship                                                                                                                                                              
6   A. Nogueira                                                                   
11  J. Jones                                                                   
Match 5                     11  J. Jones                                
                                       QF3                     Winner QF3
Match 6                     Winner 3/14                                 
3   A. Silva                                      
14 C. Liddell                                     
                                                                    Semi-Final 2                                         
7   T. Silva
10  R. Couture
Match 7                      Winner 7/10
                                        QF4                     Winner QF4
Match 8                      Winner 2/15
2   M. Rua
15    B. Vera     
Match #5:  Apparently, I don't know much, because I thought this would be one of the closest votes of the tournament.  The Maniacs seemed to feel differently, as Bones Jones took a commanding 72% of the vote to move on.  It seems Jon's destruction of Brandon Vera was a catalyst for his performance against Lil Nog... Jones now moves on to await the winner of Match #6.
Match #6:  I almost felt bad when I saw how this seeding matched up.  Arguably the best P4P fighter in the world, Anderson Silva takes on former champion and Dancing with the Stars Alum, Chuck Liddell.  This would have been a fun matchup about 5 years ago, but now I fear the worst for Chuck.  Nevertheless, you never know...  That's why they fights the fights....  A victory for the Iceman would without question, be the upset of this, or any other tournament.  It's the Iceman's Tango vs The Spider's Moonwalk!!!!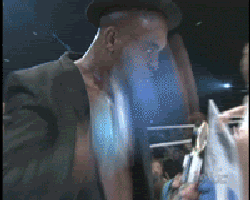 So lets hear it Maniacs.  Will the favorites move on, or will we see an underdog rise to the top?  You decide.